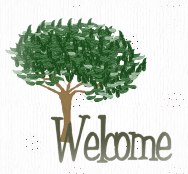 Blinkie Rack
The font used on the buttons is Country Side

TERMS OF USE
1) Do not include the Link ware graphic in any graphic collection or distribute them OR offer them for download as Link Ware OR for sale,

2)The Sets/Graphics are NOT TO BE USED ON sites that are non family friendly sites ( those are site that are not fit to be view by all members of a family or age group), sites that promote or about, hate, violence or pornography, or sites that are about or promote WITCH CRAFT/THE CRAFT, SPELL CASTING, MAGIC, PAGANISM, SATANIC, SATANISM.

3) DO NOT alter the Background set. That includes: cutting, mixing with other sets, re-sizing, etc. You do not have to use all of the set or set it up as I have, but DO NOT use any part of it on or with another background set.
-- DO NOT MIX SET PIECES WITH OTHER SET PIECES.--

4) Place a link to: http://www.dejaelaine.com/country.html

5) Please do not claim these graphics as your own by displaying them as your own work OR use the background set to make new graphics.
DO NOT LINK DIRECTLY TO THESE GRAPHICS
Download and SAVE the graphics to YOUR hard drive.
Please DO NOT LINK TO GRAPHICS.
House graphic was drawn using a tutorial from Angelic Designs